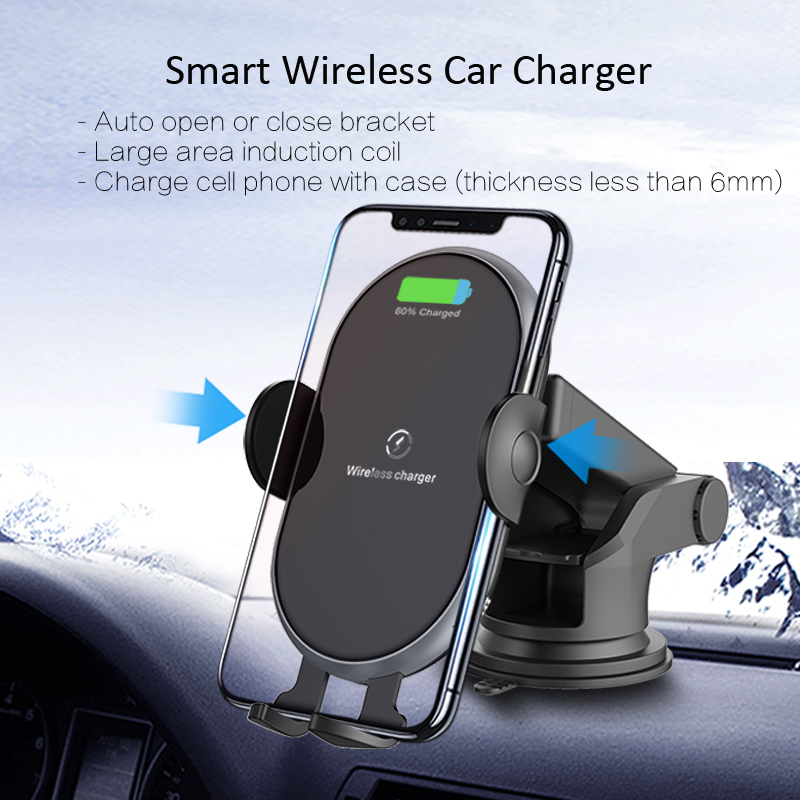 Features:
--One-handed operation: This auto-clamping qi fast charger saves up time for you every time you get in the car - its motorized arms clamp automatically when your phone is near to the holder;
--Smart Charging : The bottom bracket can be adjusted to ensure the alignment of the coils and further improve charging efficiency;
--Can be charged quickly: Our charging technology which is certified by the wireless charging association can speed up the charging capability by 50%;
--Different Ways for Installation: The suction mount and air vent clip are equipped. The user can install the device on the air vent,windshield and dashboard;
--Super stable: the upgraded suction mount can keep the device away from shaking;
--360° Rotation: Support charging in horizontal or vertical direction. The rotating ball can rotate easily, so the phone can be adjusted to a comfortable position.
--Charges Through Lightweight Cases: When you want to charge your phone during driving, there's no need to remove your phone from its case. The wireless fast charging mount can deliver a charge through cases up to 6mm thick.Phone case should be No metal ring, No metal plate, No credit card.Rugged and uneven case is not suitable.